Tummy Tuck Versus Liposuction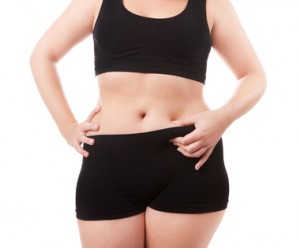 NEW YORK CITY, NEW YORK – When it comes to our appearance, let's face it, most of us wouldn't say no to a little improvement – especially in the form of losing a few extra pounds.
For that reason, body-contouring procedures such as laser liposuction and tummy tucks remain as popular as ever among both male and female demographics.
"Both procedures are effective methods for removal of excess fat but, their benefits are often confused with one another," says Dr. Elliot Heller, a Manhattan tummy tuck specialist at Allure Plastic Surgery.
Liposuction
A method for removing excess fat deposits above the muscle, liposuction was among the top five cosmetic procedures sought by men and women in 2012 according to the American Society for Aesthetic Plastic Surgery.
The procedure involves removing fat deposits with a blunt metal tube (cannula), which is attached to a vacuum-type unit. Small incisions are made in strategic places to allow for precise control and optimal healing.
Many types of liposuction techniques exist including power-assisted, ultra sonic, traditional suction assisted and most recently, laser liposuction. The method used depends on the surgeon and the patient's unique case, as does the use of either local or general anesthesia.
Areas that can be successfully treated with lipo include the neck, breasts, arms, abdomen, back, thighs (saddle bags) and calves. Liposuction works just as well on men as it does on women.
Who it doesn't work well for are people with extremely loose skin, since traditional liposuction and the act of removing volume can worsen the appearance of lax skin. For this reason, older patients with skin that has lost elasticity with age are often better candidates for a tummy tuck.
Tummy Tuck
A tummy tuck is the most effective option for patients suffering from excess fat, loose abdominal skin and/or separated abdominal muscles – something common in women who have experienced pregnancy. We create an incision just above the pubic area as to hide the scar below the bikini line. Through this single incision, damaged muscles are sutured together and excess skin is removed. While many of our procedures allow for the option of local or general anesthesia, the invasive nature of this procedure calls for local anesthesia.
If this is a concern of yours, we welcome you to contact us with any questions and to keep in mind that your best interest is always in mind when developing and executing a procedure – invasive or not.
Studies have shown that smoking inhibits the healing processes, therefore we ask that patients avoid cigarette smoke for approximately one month before and a month after their procedure.
It is always possible that we suggest a combination of lipo and a tummy tuck to achieve an optimal result – a decision made based on a thorough examination of your body and consideration of the end result you envision.
"If we believe your expectations are realistic and can be met safely," says Dr. Heller. "Nothing would make us happier than getting you there."
A wide range of plastic surgeries are available for a reason – each is suited for a unique case and job. It's important that you seek an experienced New York City plastic surgeon that can help you navigate through the options and make a decision that will truly deliver.
We offer free initial consultations and second opinions if you want reassurance that a tummy tuck in Manhattan is right for you.