Throughout life, any number of factors can cause our skin to begin showing its age...sometimes even prematurely. Whether brought on by aging, sun damage, childbirth, weight loss, or simple genetics, skin that has started to sag or wrinkle can cause us to look older than we actually are. Cellulite, stretch marks, wrinkles, and folds can all contribute to a less-than-ideal look, which is why we offer laser skin tightening services at Allure Plastic Surgery, in Staten Island NYC.
If you've been looking for a way to refresh and rejuvenate your skin without having to go through a full-on surgical procedure, laser skin tightening might be the perfect procedure for you. Reach out today, and set up an in-person consultation, where you'll learn everything you need to know about what laser skin tightening can do for you.
Am I a Good Candidate
for Laser Skin Tightening?
We see patients come in for laser skin tightening to correct a number of issues. Some of them might be younger. Some of them might be older. This just speaks to the breadth of possibilities that come with laser skin tightening — it can address a number of issues, allowing you to look your best, no matter what part of your body might be bothering you.
Laser skin tightening is a non-surgical skin rejuvenation procedure that helps to boost the look and feel of your skin by stimulating the production of collagen and other restorative compounds, which naturally improve your skin's quality and volume. Laser skin tightening can help you with:
Sagging skin
Cellulite dimples
Wrinkles
Folds
Bands
Stretch Marks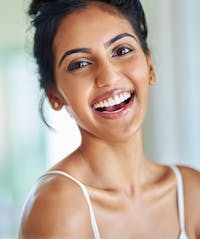 Laser Skin Tightening with Lumenis
We focus on the most state-of-the-art technology here at Allure Plastic Surgery, which means we use Lumenis' products for our skin tightening procedures. By delivering highly specific laser energy into the skin, Lumenis' skin tightening creates incredible results, without invasive surgery.
Laser energy specifically heats layers of your skin, which stimulate your body's wound response. This causes your body to dispatch restorative compounds to the area, which would normally be a part of the wound healing process.
These reparative and restorative compounds work to restore and rejuvenate the skin cells that are already there, boosting collagen and allowing you to enjoy firmer, more youthful skin that positively glows.
If you've been wondering about how laser skin tightening can help you look and feel your best, please don't hesitate to reach out to our board-certified surgeons at Allure Plastic Surgery. We can help you rid yourself of stretch marks, wrinkles, and sagging skin, allowing you to love your younger, fresher, tighter look, day in and day out. Reach out and set up a consultation at our Staten Island, NYC office today!