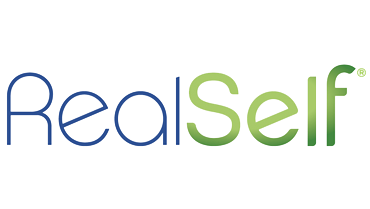 Our doctors are very active participants at RealSelf.com. We have been recognized with the RealSelf 100 award for being one of the top 100 surgeons committed to patient care and education. In addition to sharing our extensive knowledge and expertise with the RealSelf community, we have received numerous favorable reviews from our satisfied patients. Read our reviews below.
Dr. Elliot Heller
I'm Sexy and I Owe It All Dr. Heller! I absolutely love my Plastic Surgeon! Hands down the best I've been to. B.B, Mommy Makeover, 2/20
---
I love my plastic surgeon! My BBL came out perfect! I did A lot of research and went to multiple consultations with multiple doctors from NYC to Miami and none of my consultations were as detailed, informative or personal as my consultation with Dr. Heller. I absolutely am so happy I consulted and did my surgery with him. Kat, Brazilian Butt Lift and Lipo 360, 2/20
---
He did multiple fillers on me for my wedding and I looked amazing! Dr Heller is a great doctor, and I can't wait to go back and have my touch ups. He is very honest and will tell you truth and what type of results you will have. Thank you, Dr. Heller, for my amazing look! Jill R., Injectable Fillers, 10/19
Dr. Heller is amazing. I had a mini lift and a breast augmentation from Dr. Heller. Everyone should know he's amazing and if I could give more then 5 stars I would. I've never felt more comfortable with a doctor and more beautiful since my surgery. He's a miracle worker, very talented, respectful, smart and professional. I highly recommend to everyone Dr. Heller for having work done. He's the best! A.D., Breast Lift and Augmentation, 4/19
---
After breastfeeding for 3 years, I wanted to get rid of my Mommy pooch and re-inflate my breasts which had gone from a 32A to 36D to deflated 34B. I am very happy with the results. C.R, Liposuction of abs and flanks with fat transfer to breasts, 10/18
I highly recommend Liposuction with Dr. Heller and the surgery center they are awesome L.K.
---
Dr. Heller has a wonderful bedside manner, I felt like I could ask him anything and he is totally honest with you. Thank you for Everything!! J.S.
---
Just to let you know my eyes look fabulous. Thank you, thank you. B.H.
---
I was nervous about the surgery but thanks to Dr. Heller and his staff they helped me feel much better and would highly recommend J.P.
---
Dr. Miller is an artist. I looked so old and tired and he made me look great. Thanks for caring so much. S.V.
---
I just wanted to express my deepest gratitude for your incredible work and superior care as I underwent breast augmentation surgery. I will continue to recommend you to everyone I know. S.A.S.
---
The recovery was so quick and my nose looks absolutely beautiful. K.L.
---
Sincere gratitude for my great facelift result. No one can even tell I had surgery. I look and feel great. S.R.
---
Loved the staff and Dr. Heller he did an amazing job on my breasts. So supportive, and attentive. Y.C.
---
Dr. Miller did an amazing job with my facelift. He is extremely attentive and I recommend him to anyone. H.S.
---
Absolutely wonderful, trustworthy staff. And Dr. Heller himself is amazing. I would not go to anyone else or trust anyone else. He's amazing and so is his staff. Love them!!! J.R.
---
Thank you for fixing my eyelids. I look much younger now. A.M.
---
Thank you so much for your artistry Dr. Miller. J.T.
---
Thank you so much for my beautiful new nose Dr. Miller. I appreciate your patience, concern, and your calm nature. A.A.
---
Thank you and your staff for your kindness and caring nature. My nose looks awesome. D.B.
---
Excellent, Excellent, Excellent!!!! T.V.
---
Very happy with the results of my Gynecomastia, and Dr Heller and his staff. A.D.
---
I am completely satisfied with my Gynecomastia surgery and results, especially with the care I received I will highly recommend it. S.O.
---
I was so happy to find Dr. Heller online when I was researching for a doctor to do my Breast lift, everything was amazing from the service to the care. F.B.
---
Dr Heller and his staff are the best and very compassionate when I had my Breast Lift. Y.F.
---
Very pleased with My Breast Lift the staff and Dr. Heller did an amazing job. Loved my results. M.A.
---
Thank you so much for my new nose. I love it, love it, love it! M.K.
Dr. Heller is one of a kind and, my Breast Augmentation is amazing and so are the staff. Y.C.
---
Dr. Heller is a very professional and knowledgeable surgeon. So happy with my results on my Breast Augmentation and would highly recommend to everyone. K.B.
---
Dr. Heller is a God­sent! Absolutely fantastic! My liposuction came out great. T.A.
---
Awesome!!! So Good I came back for a 3rd procedure for Liposuction. M.R.
---
Such Care ...Such Professionalism...Dr Heller is the best.. Love my BBL!!! T.S.
---
It was a year since my surgery and I feel great. I'll be in to see you soon and I'm sure you'll want to see your wonderful work. I feel great! T.M.
---
I just wanted to thank you again for the wonderful new nose. Thanks to you I have confidence - something I never had. You are a wonderful surgeon. I am so glad I chose you. J.J.
---
Thank you so much for doing the surgery so well and with such good care. I truly appreciate it. F.R.
---
Thank you so much for such a pleasant experience with you during the surgery process. you have given me a newfound confidence as a woman and I could never thank you enough for that. O.G.
---
Thank you for the great care on 8/14/07. My slender waistline is most appreciative! M.L.
---
Words cannot express just how grateful I am for the amazing job that you have done for me. I feel so wonderful in my clothes and very sexy! I Highly recommend you! M.B.
---
In general, my experience with you was nothing short of perfect! I had no complications, felt perfectly at ease, and am ecstatic with the results. You and your staff deserve to be recommended on the tremendous job you do every day. I would like to genuinely thank you again. L.M.
---
Dear Dr. Heller, I just wanted to thank you for choosing me as your patient. It was very generous of you - I think it went well and I am looking forward to good results. Again - thank you! and I will be in soon. A.D.
---
Thank you all for taking care of me and making me feel at ease. Dr.Heller, I appreciate your expertise, kindness and excellence! Thank you for your genuine concern & amazing work fixing me up. B.C.