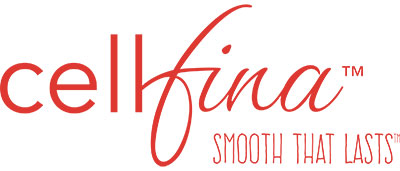 Cellulite can change smooth and youthful skin so that it becomes dimpled and unattractive, causing both discomfort and emotional stress. Traditionally, cellulite has been extremely difficult to treat....but many new therapies, including topical therapy, external energy such as Velasmooth, and invasive procedures such as Cellulaze, have succeeded in temporary relief from cellulite, but none have had the lasting effect that our New York area patients want.
Thanks to Cellfina®, those days are over.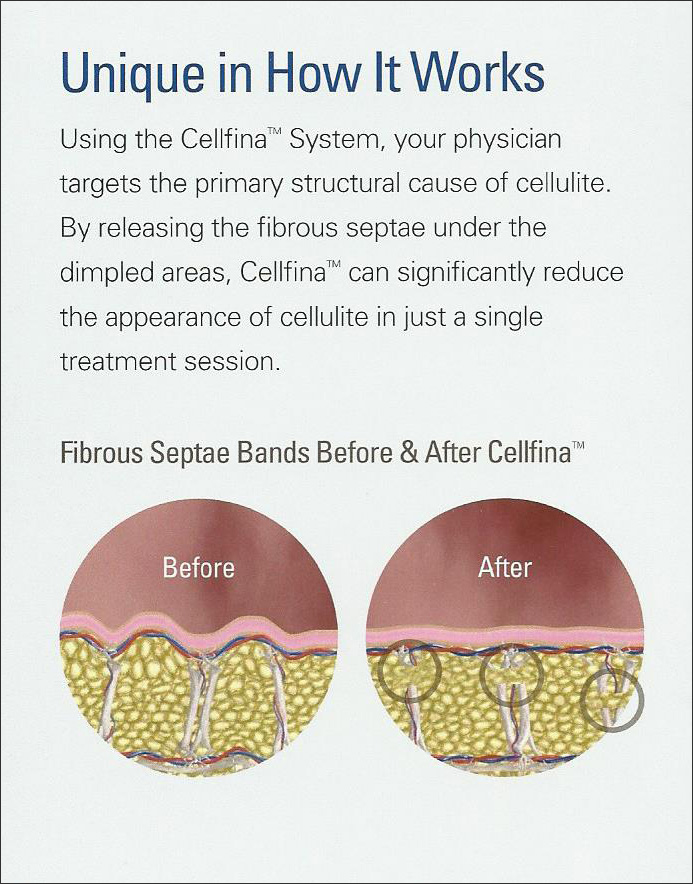 How Cellfina Works
Cellfina is a minimally invasive procedure that can have an incredible effect on the dimples associated with cellulite, causing significant smoothing that can last at least two years.
Cellulite dimples are caused by connective tissue bands within the fat of the thighs and buttocks that pull the skin down unevenly. Cellfina uses a simple, straightforward technique to cut these bands, allowing the dimple to pop out and flatten.
Cellfina is an extremely easy procedure to undergo. It only takes about 45 minutes in our office. A local anesthetic is used to numb the treatment area. Then a proprietary cutting needle is inserted to divide the dimple bands.
It's as simple as that. Dozens of dimples may be treated at one time.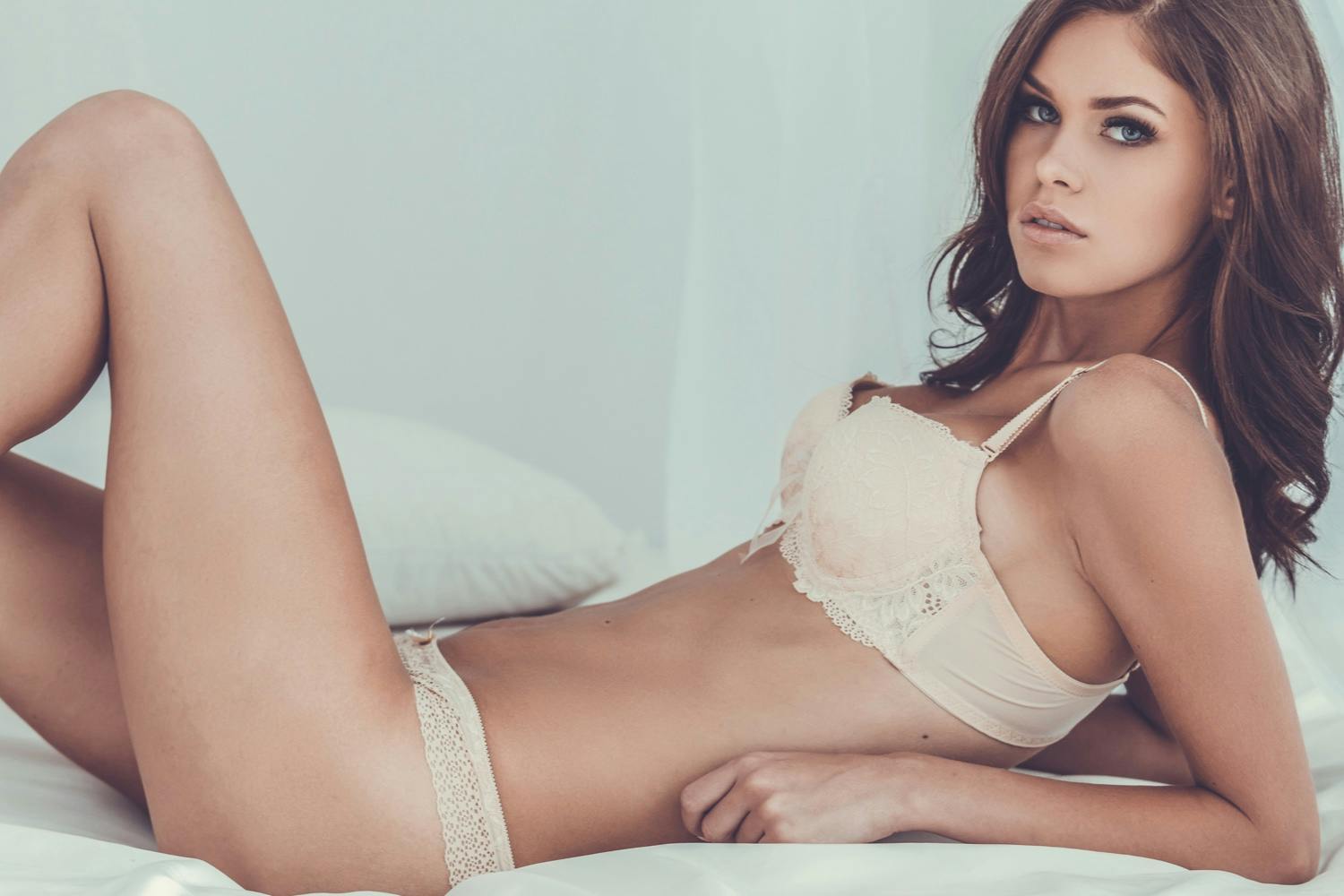 Cellfina Results
Cellfina results speak for themselves. In the before and after photos below, you can clearly see the amazing results that Cellfina provides. Those stubborn cellulite dimples smooth away after treatment.
Cellfina Recovery
Recovery after Cellfina is usually limited. The most common side effects include mild tenderness, swelling, and bruising. While you can generally return to work the next day, strenuous activity should be avoided until the discomfort subsides in a few days. Your results should be noticeable within a week.
Don't let that cellulite get you down! Cellfina is so easy that you will wonder why this treatment wasn't invented years ago. Call Allure Plastic Surgery today at (646) 844-5683 to schedule your appointment with an experienced New York plastic surgeon. We welcome patients throughout New York City, Manhattan, and Long Island.