About Our Locations
At Allure Plastic Surgery, we pride ourselves on providing only the most innovative and highest-quality treatments available. Patients from all over the greater New York metropolitan area come to our offices to receive life-changing procedures that help them reach their cosmetic goals. Our friendly staff and welcoming environment have enabled us to make life-long connections with our patients.
Our practices perform a wide array of treatments, giving patients the option to choose between surgical and non-surgical treatments to address issues in various areas of the body. Our skilled team is highly trained in all of our procedures, enabling them to curate unique treatment plans that address our patients' individual issues. The practitioners at Allure Plastic Surgery are revered both for their dedication to cosmetic excellence and their ability to empathize with patients.
Manhattan
150 EAST 61ST ST NEW YORK, NY 10065
Our Manhattan office is located just 3 blocks east of Central Park, at the border of Midtown and the Upper East Side. Over the years, this office has helped thousands of patients from all over the 5 boroughs address their aesthetic concerns and experience greater self-confidence. We are located just a block north of the 59th Street Lexington stop, making it easy for patients to reach us from the north or south via the 4, 5, or 6 trains. Patients coming in from Queens can also reach us easily by way of the E, F, M, N, R, and W trains.
Our team at the Manhattan office is always looking forward to treating new patients and helping them reach their aesthetic goals. Whether the patient is interested in something surgical or non-invasive, our practitioners are ready to help them get where they want to be.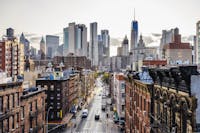 Staten Island
1424 RICHMOND AVE. STATEN ISLAND, NY 10314
For years, our Staten Island location has been proudly serving patients from all over the region. Situated between Bulls Head and Graniteville, our office is a pillar in the Staten Island cosmetic community. Patients can easily reach us via Interstate 278 or Dr. MLK Jr. Expressway.
Like our Manhattan location, we provide a wide array of procedures in Staten Island that enable our patients to reach their aesthetic goals. Our team is equipped to perform everything from non-surgical facial treatments, such as dermal fillers, to breast surgery and body contouring. Reach out to us to learn more about these options.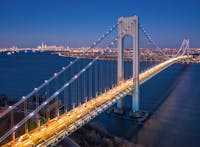 Edison
1150 AMBOY AVE. EDISON, NEW JERSEY 08837
Located in the north of Middlesex County, our Edison office serves as a cosmetic hub for the greater New Jersey area. Situated in the heart of the Clara Barton community, we perform aesthetic-enhancing procedures for both locals and visitors who are looking to revitalize their looks. Patients can easily reach us by way of the Garden State Parkway, I-278, or Route 27.
At Allure Plastic Surgery, patients enjoy only the highest quality of care. Those coming into our Edison office can rest assured that they are in good (and skilled) hands. Call us today to learn about our various treatment options and how they can benefit you.