Reality Star Says Plastic Surgery Gave Her Confidence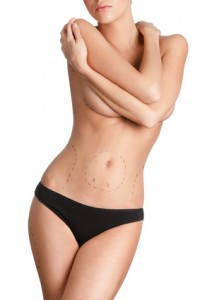 STATEN ISLAND, NEW YORK – There is nothing rare about stars having cosmetic surgery, but it is rare when one actually admits to it.
That's just what Real Housewives of Beverly Hills star Kyle Richards did as revealed in a recent article by Life & Style weekly.
In a candid interview, Kyle disclosed that she had both rhinoplasty and liposuction procedures to improve areas that had become sources of insecurity.
After bringing four children into the world, Kyle felt that her body was in less than desirable condition and found herself getting frustrated as she was unable to get rid of her love handles – no matter what she tried.
"Even a single pregnancy can leave women insecure about their bodies when they are unprepared for the way their breasts, waist, thighs, and skin change," says Dr. Elliot Heller, a Staten Island tummy tuck pro. "I would say that Ms. Richards fared pretty well if the only area that didn't 'bounce back' was her flanks."
The procedure not only gave Kyle a confidence boost, it made her "feel better!"
Kyle's second surgery was to address a feature that had been a source of insecurity for her whole life; her large nose. Reluctant to make a move as drastic as having facial plastic surgery, Kyle was comforted by her plastic surgeon who assured her that, "it would be such a minute, natural change that not even her mom would notice."
Kyle has managed to come out of her multiple plastic surgeries on top, unlike many stars in the media today.
"I believe the success of Kyle's procedures lies heavily in her reasons behind opting for surgery and using an experienced surgeon," says Dr. Heller, who regularly performs breast enlargement and liposuction procedures. "When you have an area or feature that is reducing your quality of life, cosmetic surgery can be a game changer. It's when patients attempt to 'fill a void' with the temporary high of surgery that things get dangerous."
Kyle doesn't seem willing to cross that line as she jokingly claims she can still move her eyebrows, "a trick in Beverly Hills."
If you are interested in post-pregnancy body contouring or facial plastic surgery with a best Staten Island plastic surgeon, call us today for a free, initial consultation.
© 2013 Sinai Marketing and Allure Plastic Surgery. Authorization to post is granted, with the stipulation that Sinai Marketing and Allure Plastic Surgery are credited as sole source. Linking to other sites from this press release is strictly prohibited, with the exception of herein imbedded links.