More Young Adults Embracing Plastic Surgery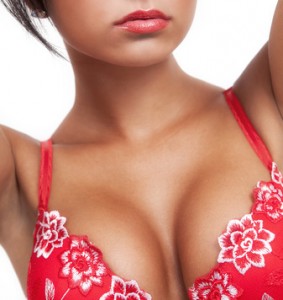 STATEN ISLAND, NEW YORK – In recent years, more young adults have embraced the idea of cosmetic surgery, with more and more turning to the knife or Botox to get the look they've always dreamed of. In fact, in the past five years, stories have abounded of the young looking to become even more youthful and beautiful.
A 2008 Time article titled "The Young and Plastic Surgery Hungry" discussed that television shows such as "Nip/Tuck" and "Extreme Makeover" could be to blame. Another article from The Daily Mail discusses how patients may be turning to rhinoplasty or other procedures in a quest to appear perfect for their social media accounts, a phenomenon that has led some to label it "the Facebook Facelift."
Whatever the reasons may be, it is clear that the trend is continuing to rise. In 2011, the American Society of Plastic Surgeons reported that just under 800,000 procedures were performed on patients in their 20s. That marked an increase of 6 percent from the year prior. And a 2008 study performed by the American Society for Aesthetic Plastic Surgery found that those who gave cosmetic procedures the highest rating were 18 to 24-year-olds.
"The decision to undergo a cosmetic procedure is always a very personal one for the patient," says Dr. Andrew Miller, a plastic surgeon from Staten Island. "We can only speculate as to why more young adults are embracing it, but I suspect there are several reasons. The first may certainly relate to the way we communicate with one another. Through the rise of social media, it has become easier than ever to find and share photos of people. Young adults are the most frequent users of social media, so it would only make sense that they want to look their best in images that may very well spread throughout the country and world.
Another reason younger patients may be turning to breast augmentation and other procedures may also be the advanced technology. Getting a new look is easier than ever before, and requires very little downtime to recover, in many cases.
"For some procedures, such as Botox and filler injections, patients can walk out of our office with immediate results," says Dr. Miller. "And in our fast paced world that's a huge enticement. Who doesn't want to feel more beautiful and confident in just an hour?"
No matter what the reasons behind having a plastic surgery procedure performed may be, one thing is certain. Today's plastic surgery isn't just for the 50-year-old who wants a facelift to look younger. Today's cosmetic procedures can make patients feel more confident and sure of themselves, ready to tackle a competitive world.