Heidi Montag Undergoes Third Round of Plastic Surgery to Reduce Breasts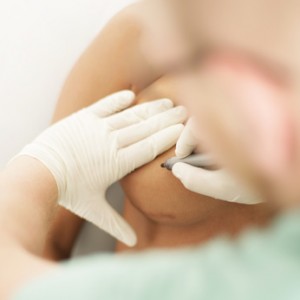 MANHATTAN AND NEW YORK CITY, NEW YORK – Heidi Montag, one of the former stars of "The Hills," recently went under the knife and experienced breast surgery for the third time. This round she had her F-cup breast implants reduced.
Montag underwent plastic surgery for the first time in 2007, choosing rhinoplasty and a breast augmentation that boosted her A-cups to C-cups. Three years later, she endured 10 plastic surgeries in one day, including a mini brow lift, rhinoplasty, chin reduction, liposuction, nasolabial lips and folds, buttock augmentation, check injections and breast enhancement that increased her C-cups to F-cups.
In the three years since her last breast augmentation, the implants, weighing approximately 3 pounds each, have caused her to suffer from a ruptured disk in her neck, pinched nerves that have resulted in numbness in her arm, and severe back problems including spinal and muscular damage.
The doctor who performed Montag's breast reduction claims that the plastic surgeon who completed her F-cup implant surgery should have never allowed her to go through with it. In an interview with "Entertainment Tonight," Montag said she was never warned by the doctor that she may experience complications due to the size of the implants, and admitted that she regrets surgery and is glad to have the weight literally lifted off her chest.
During the interview she also advised women from New York City and other areas who are considering breast surgery involving large implants to do their research because even though they may give them the appearance they desire, once the procedure is completed, the damage has been done to the skin, and back and neck muscles.
"No doubt oversized breast implants are not for everyone, for appearance and health reasons," said Dr. Elliot Heller, a plastic surgeon in Manhattan. "When I advise my patients as to the size of implants that is best for them, I always consider the long run, what will give them the most natural look, and most importantly, the size that will be the best for their health."
If your breast implants are causing serious health issues, you should consider undergoing breast reduction by an experienced plastic surgeon like Dr. Heller. He and other plastic surgery pros have the knowledge and expertise necessary to give you an enhanced look without putting your health in danger. Schedule a consultation with Dr. Heller today to learn how he can reverse plastic surgery problems so you not only look great but feel great too.