David Parnes Opens Up About Getting Rhinoplasty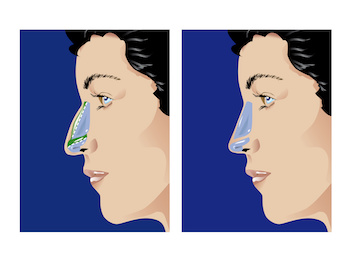 Real estate agent and reality TV star David Parnes talked about his new nose on a recent episode of Million Dollar Listing Los Angeles. David had undergone rhinoplasty several years ago in London, and during this past summer, he had a revision rhinoplasty to correct breathing issues he was experiencing due to scar tissue from the first procedure.
David said that he has received only positive feedback on his new look. He also shared some great advice with his fans: "If you choose to have the procedure, conduct extensive research to find a surgeon who is board certified, and a specialist in rhinoplasty. Ask to see before and after photos, and speak to some former patients for a reference. I regret having the initial procedure because it led to more problems that needed to be corrected. This is a major surgery and not to be taken lightly."
Would you like to explore your rhinoplasty options? We can help you understand your options, answer your questions, and plan the right procedure to achieve the results you want.
Call Allure Plastic Surgery today at (212) 661-2563 to schedule your consultation with one of our highly skilled New York plastic surgeons. We welcome patients throughout New York City, Manhattan, and Long Island.