6 Tips for Choosing the Best Plastic Surgeon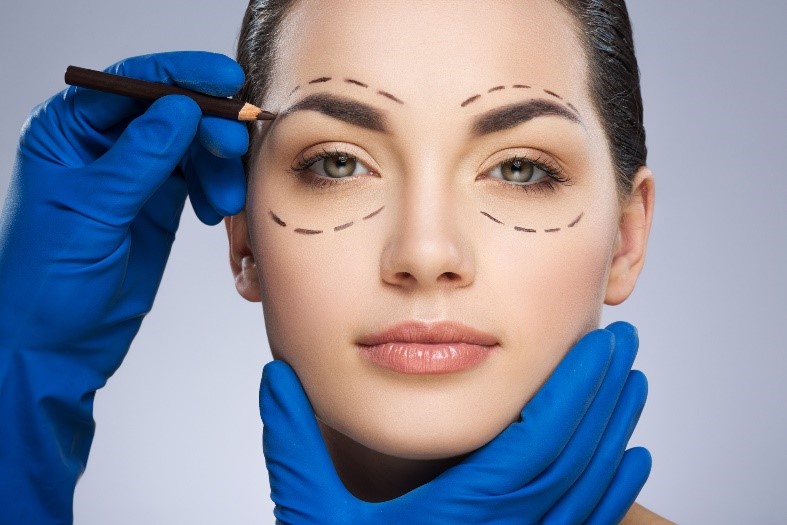 Cosmetic surgery is a big decision and you want to use the foremost professional. Check out these 6 tips for choosing the best plastic surgeon.
As the overall stigma surrounding cosmetic surgery continues to decrease, more people than ever before are considering getting work done.
Whether you want to go up a cup size, fix a crooked nose, or just look a decade younger, there is seemingly no limit to what plastic surgery can help you accomplish.
Above all, it can help you to feel more confident, love yourself more, and even make great strides in both your personal and professional life.
If you're thinking about having a cosmetic procedure performed on you, don't settle for anything less than the best plastic surgeon in the best city in the world: New York.
What kinds of questions should you ask a potential plastic surgeon to ensure that you end up in the best possible hands?
Read on to find out.
1. Find a Professional who Specializes in what you Want
It's not exactly a secret that there are lots of high-quality and experienced plastic surgeons in New York City.
However, you want the best plastic surgeon for the specific procedure that you're interested in having done.
For example, if your caboose needs a little boost? Look for a plastic surgeon who specializes in Brazilian butt lifts or even butt implants. If you've been injured in a car accident and have suffered from facial lacerations, you might want to work with a surgeon who has experience in facial reconstruction surgery.
Usually, these plastic surgeons will advertise their specialties on their website.
This means that they may have access to new and revolutionary procedures and techniques that other plastic surgeons might not have yet. They'll also likely have hosted lots of industry events, and may even have written studies and articles for plastic surgery journals and magazines.
If you want to work with a specialist, of course, before you start interviewing potential plastic surgeons and meeting for consultations, you'll need to know exactly what you want.
It's a good idea to do a bit of research not just when it comes to the best plastic surgeon professionals, but also regarding various procedures. Once you know which ones will give you the results you're looking for, you can find surgeons that specialize in those areas.
2. Ask About their Education and Credentials
If you want to find the best plastic surgeon in New York City, you'll need to make sure that you've asked about their education and experience.
Where did they go to medical school? Where did they complete their residency training? For how many years have they been in practice, and about how many cosmetic surgeries have the performed over the course of their career?
Remember that it is your right to ask to see a copy of their diplomas, as well as to verify any sort of certification they've received.
In addition to their educational background and overall credentials, you should ask whether or not the surgeon you want to work with is a member of any professional organizations or associations.
These can include societies like the American Association of Plastic Surgeons.
This will let you know that your surgeon has an excellent network and that they're committed to continuing their education in the field of plastic surgery.
3. Speak to Past References
So, you think that you've finally found the best plastic surgeon for the procedure that you've wanted to have done for years.
How do you know?
Because you've read tons of glowing online reviews and past patient testimonials. In fact, the surgeon even has an entire section of their website highlighting all the nice things that their patients have said about them.
Hold it right there.
How do you know that actual past patients wrote those reviews? In fact, how do you know that it's not actually the surgeon themselves writing them from behind their office computer?
When about 15% of all the online reviews out there are fake, there's only one way to know for sure if what people are saying about a surgeon online is actually accurate.
You need to speak with them directly, either in person or over the telephone.
We suggest asking your plastic surgeon to connect you with a minimum of two past references. If at all possible, these references should be people who have undergone the procedures that you're interested in.
When you speak to these references, make sure you know what to ask them.
Start by asking about their overall satisfaction with the work they had done. Have the results lasted? Were there any complications? Was the recovery period accurately described to them? Have they suffered any side effects?
Then, make sure that you ask about the payment plans and fees.
Were there any hidden charges, like anesthesia, that were tacked on without being discussed? Was the billing cycle as described?
You want to make sure you know what to expect on all fronts.
4. Understand the Fee Structure
It shouldn't come as a surprise that some of the best plastic surgeon professionals in New York City don't exactly come cheap.
And, as we mentioned earlier, shopping by price just isn't the best or safest way to go when you're in the market for a qualified and experienced surgeon.
That being said, you want to know what sort of fee structure and payment plan you're getting into. You also want to ensure that you can truly afford the procedure that you'd like to have done.
You need to be aware that the majority of plastic surgeons do not accept health insurance as a viable payment method. If you're having plastic surgery in order to help to correct a medical issue, like trouble seeing or breathing, there may be exceptions to this rule.
Still, you need to manage your expectations when it comes to your pipe dream of having your insurance company pay for your breast augmentation.
This means you'll need to clearly understand the total cost of your surgery, and how that fee is collected.
The costs can cover the surgery itself, the anesthesia, the follow-up appointments and consultations, and much more. In some cases, you'll also need to pay the price of the implants.
Some surgeons will require you to pay in a lump sum, while others will bill you on a monthly basis. Make sure you know exactly how much you'll likely be paying each month before you decide to go ahead with any procedure.
5. Schedule a Consultation
If you really want to know whether or not you've truly found the best plastic surgeon for you in New York City?
You'll need to meet with them for a consultation.
This will help you to get a handle on whether or not you're actually eligible for the procedure of your dreams. You'll also be able to much better evaluate the overall level of care you can expect to receive from your plastic surgeon.
Make sure that the surgeon can very clearly explain the risks and possible results of what you want to have done. They should be able to provide you with the worst case scenario, as well as how you can expect to look.
Keep in mind that a good surgeon won't make promises that they can't deliver on.
If you feel like your surgeon is promising you expectations that go beyond your wildest dreams, then you have every right to be suspicious.
You should also ask about the overall recovery period that comes with the procedure you're considering.
Do you need to take a vacation from work? Will you be well enough to drive yourself home after the procedure? How many days, if any, will you need to stay in a hospital afterward? What about asking a friend or family to care for you after the surgery?
Most of all, will the surgery be able to be finished in one session? Or, is this the kind of procedure that will require you to make multiple trips to the plastic surgeon?
These are all things you need to know before you make a life-altering -- and often, expensive -- decision.
It might sound silly to some people, but you do need to consider whether or not you actually like and get along with your plastic surgeon.
If you feel like there's a disconnect between your communication style and your surgeon's, you may want to move on.
6. Check out Their Portfolio
The final step in making sure that you choose the best plastic surgeon possible, whether in New York City or anywhere else?
Make sure that you take the time to look through their portfolio, otherwise known as a patient gallery. This will help you to manage your expectations, and to see how the results look on other people.
In short, it's the best way to get to know the overall quality of a plastic surgeon's work. This is one of the most important steps that you can take when it comes to effectively evaluating a potential plastic surgery professional.
You can also learn more about how different procedures give different results.
Who knows?
You might even end up deciding to have multiple procedures done after seeing how the results have ended up looking at other people that the surgeon has treated.
Looking through a "Before and After" portfolio on a plastic surgeon's website won't just let you know the kinds of results that you can expect to receive.
It also proves that your surgeon has just as much experience as they claim to.
If you don't see any portfolio on their website, then we strongly suggest that you look elsewhere.
Looking for the Best Plastic Surgeon in New York City?
From checking a plastic surgeon's credentials to connecting with past references, there are lots of ways you can find the best plastic surgeon in New York City.
Above all, remember that no one can decide on the right surgeon or procedure other than yourself. Don't let anyone bully or shame you into getting something done to yourself that you don't really want.
Are you ready to connect with the best plastic surgeon that New York City has to offer?
If so, then we're already looking forward to working with you.
Spend some time on our website to learn more about the wide variety of procedures we have experience performing.
When you're ready to transform your face, your body, and your life, reach out to us to schedule a consultation.
We can't wait to help you to look as great as you already feel.