When Bullying Leads to Plastic Surgery
MANHATTAN AND NEW YORK CITY, NEW YORK – If you've ever been the victim of bullying, you've probably wished you could change the feature making you to a "target." For many plastic surgery patients that's exactly what they are doing.
"Sometimes patients are already struggling with their image when they schedule a consultation," says Dr. Andrew Miller a New York rhinoplasty and liposuction specialist. "Other times, their focus on a disliked feature has been brought on by repetitive bullying."
Now we aren't saying it's OK to change something about yourself just because another person has a problem with it. In fact, we never recommend surgery sought purely for that reason. However, if the bullying that has caused you to seek plastic surgery involves features that are abnormal or unflattering, there may be grounds for alterations.
Underdeveloped chins, enlarged males breasts and more, attract negative attention such as bullying which affects a wide range of people – even models and television stars.
Here's a closer look at features that are known to fuel bullying and how they are addressed.
Enlarged, Crooked or Humped Nose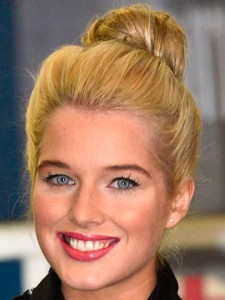 As the focal point of your face, your nose can either flatter or distort your facial balance. This imbalance and "different" look has caused bullies to pick on even the likes of Helen Flanagan – FHM sexiest female winner.
"She was haunted by childhood jibes about having an irregularly sized nose," according to some of Flanagan's close friends.
Other stars that have had rhinoplasty procedures include Ashley Tisdale, Ashlee Simpson and Blake Lively, to name a few.
Enlarged Male Breasts
Most would agree that large breast look natural on a female – not a male, hence the taunting many men with enlarged breasts experience.
Enlarged male breast can result from hormones, weight gain or extreme weight loss.
"It's one of those conditions where a male is rarely comfortable with his appearance on his own, let alone when others start to point out his abnormality," says Dr. Heller, an NY male breast reduction provider. "Male breast reduction is quick, effective and requires little downtime so patients can get back to their daily routine before anyone has a chance to realize what's going on."
Small or Droopy Female Breasts
On the opposite end of the spectrum from enlarged male breasts – yet just as devastating – are small or droopy female breasts.
"Breasts are an aspect of a woman's physique that enhances or dwindles her sexuality," says Dr. Heller.
Some women genetically inherit small breasts or have breasts that are in poor condition due to pregnancy and or the aging process. Stars are not immune to this issue.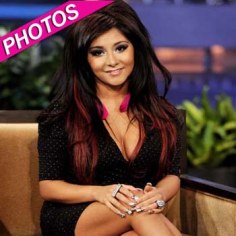 "My boobs are disgusting," says reality star Nicole "Snooki" Polizzi who just had her first child. "Now they just sag. I want to feel confident with my boobies and I don't."
Breast implants and/or a breast lift can return the breast to a perkier and fuller condition that looks and feels natural.
"There are several versions of each procedure, which can be customized to address your unique case," says Dr. Heller an NY breast augmentation pro. Stars that have opted for breast augmentation include Sarah Jessica Parker, Nicole Kidman, Salma Hayek and more.
Protruding Ears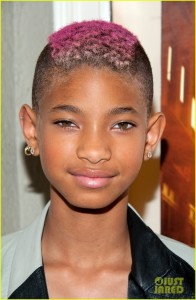 Some stars like Willow Smith and Kristen Stewart own their prominent ears. However, those called Dumbo and Mickey Mouse for most of their lives have grown to hate their ears and seek plastic surgery to rid them of the source of so much pain.
In NY, Otoplasty is just as common among adults as it is among children. The procedure is relatively simple and – in a sense – pins the ears back to give them a position that looks natural instead of drawing unwanted attention.
If you are suffering from insecurities regarding the discussed features – or any other – call today for a free initial consultation to find out if plastic surgery is right for you.