What is Male Breakup Surgery?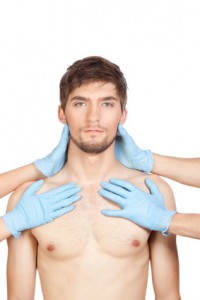 NEW YORK CITY – Breaking up is hard to do, as Neil Sedaka so famously sang in 1962. The times have not changed that much and it does not matter if you are male or female, ending a relationship is rarely easy. As popular as the revenge dress is becoming, some men are getting in on the revenge action by scheduling breakup surgery to help them confidently get back into the dating game.
Going back on the market has its own stresses and putting your best face forward can make it easier to have the confidence that women look for in a man. Botox and other fillers can reduce the appearance of wrinkles, making you look as youthful as you feel. It can also reduce hollowness and make you look more alert no matter how late a date lasts. A skilled New York plastic surgeon will make sure it is done well and you are still able to express a full range of emotions.
If it is the amount of hair on your back, chest, or neck that is a source of embarrassment, then laser hair removal is the answer. In as little as three sessions, your chest and back can be smooth and ready for the next speed dating session. Sometimes an additional session or two are needed to account for the life cycle of hair growth or any hair that grows related to hormones. Hair removal can also make it quicker to prepare for a last minute date by offering a permanent solution that razors and shaving cream cannot.
For other men, their insecurities lie a little lower on the body. Male enhancement means that, even if you were insecure "down there" in your last relationship, you do not have to be insecure in your next one. Phalloplasty is a procedure to lengthen the penis naturally, by releasing the suspensory ligament.
Dr. Elliot Heller respects the privacy of his patients as well as the sensitive nature of this type of procedure. He assures his patients that, "You can be confident talking about your goals in a safe environment. I will help you set realistic expectations about how much enhancement I can achieve." It is also possible to increase the width of the penis through inserting fat harvested from the patient or a product called Alloderm.
Occasionally, it seems as if a relationship really is forever and you decide to tattoo the lovely lady's name on your body. Well, if that is the case, than laser tattoo removal is probably your next step. Just as getting the tattoo was a big commitment, laser tattoo removal requires anywhere from six to 20 sessions, spaced four to six weeks apart. It will be a while before you can remove this sign of a past relationship, but modern machinery has a much higher success rate than older, abrasive techniques that replaced a tattoo with a scar.
Finally, one type of breakup procedures that men have been seeking secretly for years is a hair transplant. It used to be done on the sly, only to become glaringly obvious as soon as the man took his hat off. Fortunately, technology has made a huge difference here as well and surgeons are able to achieve more natural results. It is also becoming less taboo to discuss, as seen by soccer star Wayne Rooney's tweet acknowledging his second hair transplant procedure in June 2013. He quipped, "I was going bald at 25, why not. I'm delighted with the result."
There are a variety of other procedures that men can choose to enhance their physical form. Allure Plastic Surgery has extensive experience with male breast reduction, liposuction, and stretch mark removal due to rapid weight gain. Who knows, maybe you will meet your next date while she is waiting for her New York breast augmentation and breast lift consultation.