The Mothers Day Gift You Really Wanted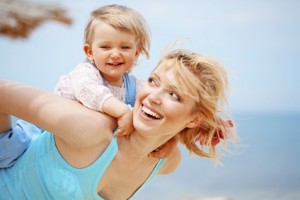 MANHATTAN AND STATEN ISLAND, NEW YORK – If your children or significant other didn't get you exactly what you wanted for Mother's Day, it's OK because at Allure Plastic Surgery we know what you want.
Typical Mother's Day gifts include jewelry, nice smelling perfume or a massage which are nice choices, don't get us wrong, but we're betting what you really wanted was to turn back the clock.
Time and raising a family takes a toll on a woman's appearance that can be equally reflected in the condition of her face and body. Fortunately, there are a number of things you can do to change that. And even though Mother's Day has passed, any day is a good day to celebrate your motherhood.
With that said, we would like to share the top facial and body procedures that are hits among our New York mommies on the go.
Face
Women who want to return from lunch looking like they just had a mini vacation love our version of the "lunch time lift." This zero-downtime procedure includes Botox injections for crow's feet and forehead furrows and dermal fillers such as
Juvederm or Restylane. We can get creative with the fillers and fill in nasolabial folds (smile lines), reduce dark under-eye circles and plump your cheeks and lips. Depending on the experience of the surgeon and your skin type, some redness could occur but should fade within a few hours.
Body
Two problems that tend to worsen with childbirth and age are fat accumulation and leg veins (spider and varicose.) Mesotherapy and sclerotherapy are two excellent procedures that help resolve these issues in as little as 10 minutes!
Mesotherapy injections enzymatically reduce the size of fat cells, banishing cellulite. Sclerotherapy – the gold standard in spider vein removal – involves injecting a saline solution into unwanted veins, which causes them to collapse and be reabsorbed by the body.
"Sclerotherapy is a magical experience for most patients," says New York plastic surgeon Dr. Andrew Miller. "The veins that have bothered them for so long instantly disappear as I inject them, giving the patient instant gratification."
Both procedures are performed in-office, require no downtime and can yield instant improvement although a series provides the best results.
Other popular procedures for women who have the luxury of more than a lunch break include eyelid surgery, breast enhancement and rhinoplasty in New York.
If you are interested in a little beauty boost on the go, stop by Allure Plastic Surgery for a free consultation with a board certified plastic surgeon in New York today.