Portia De Rossi: Did She Have Plastic Surgery or Not?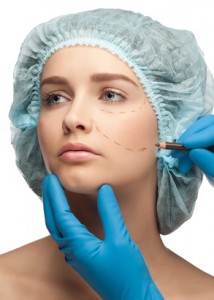 NEW YORK CITY, NEW YORK – Most would agree that Arrested Development character Lindsay Bluth-Funke looked much different in the season four premiere than in past episodes. But is that difference enough to accuse Portia De Rossi of plastic surgery?
According to articles like this one from Hollywood Life, it is. The article revealed exclusive reports from surgeons who believe that the "work" De Rossi had done may include rhinoplasty, blepharoplasty, Botox and fillers such as Juvederm.
"It's true that De Rossi did look different in in the show's most recent episode but, I would not be quick to say she has had plastic surgery," says Dr. Andrew Miller, a plastic surgeon in New York City. "As a plastic surgeon I feel that it should be the patient's choice to share their procedures with others. Patients shouldn't be made to feel pressure to address such topics."
Plastic Surgery Etiquette 101
When it comes to addressing an "alleged" plastic surgery, you only need to remember one thing:
If they don't tell, don't ask or – since we are on the subject – publicly speculate. Why? Because going under the knife is a personal choice and experience. Many of those who choose to have surgery are already somewhat sensitive about their appearance like De Rossi, who has battled an eating disorder in the past. Plus you may be accusing someone of having work done when they never had.
"What they can do in Hollywood to change and actor/actresses appearance is amazing," says Dr. Miller, a mini face lift expert. "It is very possible that De Rossi's transformation was achieved by a skilled professional with face lift tape and some handy makeup application."
One defense to Portia De Rossi's new look is that when in character, she wears a long, blonde wig to hide her sleek bob.
"A new hair 'do can definitely change your whole appearance," says Dr. Miller. "When a patient has a procedure and wants to divert the attention from the work they have had done I always suggest changing their hairstyle or color to keep onlookers guessing."
That's not to say that we agree De Rossi has had work done. Although De Rossi looked different in character, while in attendance at the show's season premiere, she looked much more like the natural beauty we all know and love.
"De Rossi is a beautiful woman; in or out of character," says Dr. Miller, a NY tummy tuck expert. "If she's had work done and chooses to keep it private, I hope others will respect her decision."