Considering Rhinoplasty: Advantages and Disadvantages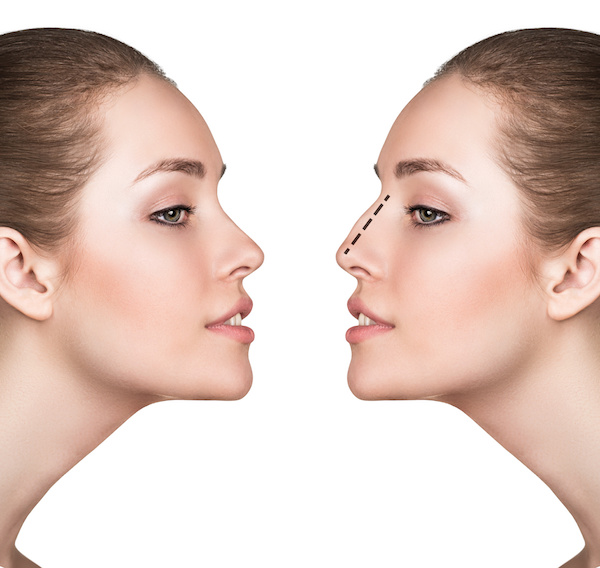 Rhinoplasty, nose reshaping, is one of the most popular plastic surgery procedures. Only breast augmentation and liposuction are requested more often than rhinoplasty, and for good reason. The shape and holistic balance of your nose with the rest of your facial features can really affect each person's perception of you and how much confidence you face the world with each day.
When deciding whether rhinoplasty is right for you, it is important to take several factors into consideration.
Advantages
Love your look! The main advantage of nose surgery is waking up to a face in the mirror that you love.
Gain confidence. Hand in hand with loving your look is gaining confidence in yourself. When your appearance reflects your best self, then your inner beauty can shine through.
Breathe easier. For some patients, reshaping the nose eliminates breathing difficulties, including snoring and sleep apnea.
Get individualized treatment. At Allure Plastic Surgery, we know that no two noses are the same. We discuss and provide the right surgical options for each patient to achieve his or her individual goals.
Disadvantages
Cost of rhinoplasty. Cost should be taken into consideration when planning your surgery, but remember that you are making an investment in yourself for a lifetime. At Allure Plastic Surgery, we offer a variety of financing options to make sure that your cosmetic surgery dreams can become reality.
Limitations of results. Although your nose can be reshaped to reduce a nasal bump or sculpt a more refined nasal tip, nose surgery cannot completely alter your nose, and you wouldn't want it to. The goal of a great rhinoplasty is to create balance and symmetry with your nose and facial features.
The best way to understand whether rhinoplasty is the right choice for you is to talk with one of our experienced plastic surgeons about your personal beauty goals and listen to our recommendations for how to achieve them.
Schedule your one-on-one consultation at Allure Plastic Surgery today at (212) 661-2563. We welcome patients throughout New York City, Manhattan, and Long Island.