Ariel Winter Thought She'd Get More Criticism for Breast Reduction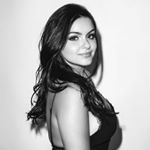 Manhattan, Long Island, New York City, NY – Ariel Winter, the 17-year-old star of Modern Family chose to undergo breast reduction surgery in June to reduce the size of her breasts from a 32 F to a 34 D. She recently opened up about her experience in an interview with Glamour magazine.
Winter found it difficult to deal with the physical pain of breasts that were too large for her 5'1'' frame. She said that standing up straight for hours caused immense pain on set. And the emotional turmoil that came with not being able to find clothes or bras that fit, along with dealing with unwanted attention for her overly large breasts was too much for the teen to endure.
The final straw came when she was swimsuit shopping with a cousin and couldn't find any swimsuits that fit. "I really felt bad about myself," the actress told Glamour. That's when she decided that a breast reduction would help her feel confident and comfortable in her body.
Since undergoing the procedure, she's received a lot of support from women and young girls across the country who identify with the pain she was experiencing and are inspired by her choice to start talking about their own desires for breast reduction.
She told People magazine at a recent event that she receives tweets from fans saying, "this wouldn't be accepted where I am, but now that you did it and opened a conversation about it, I can actually like talk to my friends and family about the possibility of this."
Are you interested in exploring how a breast reduction can help you? Call Allure Plastic Surgery today at (212) 661-2563 to arrange your free consultation with an experienced New York plastic surgeon.