Another Mexico Plastic Surgery Disaster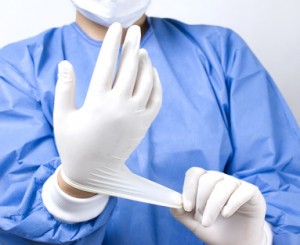 NEW YORK CITY, NEW YORK — Everyone knows that when you are in Mexico, you don't drink the water but, what they seem to forget time and time again is that you shouldn't have plastic surgery there either if the prices seem too good to be true.
The most recent victims of a Mexican plastic surgery massacre were two Texas women; Mimi Valdez and her niece Chrissy who shared their story in an interview with San Antonia's new station KENS 5. Both women had recently lost close to 150 lbs. and were tired of toting excess skin and looking at a body changed by pregnancy.
In their process of looking for a surgeon, they found a bargain that seemed too good to be true from a Tijuana facility called Jerusalem Hospital. The procedures would cost $5,000 and the center's medical director, who gave them a virtual greeting upon visiting the Jerusalem Hospital website, seemed sincere when he said, "Your happiness is right around the corner."
The trip wasn't nearly as peaceful or glorious as the name and spokesman suggested.
Mimi, who was opting for a tummy tuck, documented her trip to the facility, which she claimed was in a strip center and looked nothing like the images on the website. What also wasn't appealing was their results.
Chrissy claimed that there was skin protruding from her breast augmentation incisions – one of the several procedures included in her "mommy makeover." Mimi also claimed that she was left disfigured and that upon returning to the states was told by a doctor that complications from her surgery had put her life in jeopardy.
"I admit that I made a wrong decision to go through with surgery," says Chrissy. "I knew I wasn't going to get my money back and I was already there which caused me to, unfortunately, ignore my intuition."
But, there were more red flags aside from the appearance of the facility that Chrissy and Mimi missed before committing to their procedures.
According to Patients Beyond Borders, a resource for safe medical travel, there could have been more than 1 million people who traveled to Mexico for prices that are lower than those in the states. And facilities across "the border" are campaigning hard to lure more in – especially Jerusalem Hospital. On their website, there are several odd findings like "Tijuana, health without borders" – a link where they show off their not-so-credible accreditation. They also make sure that potential patients who visit their home page know that: "Your patient liaison will schedule your surgery and assist you with flight and hotel booking." Now if that doesn't scream, "We are trying to lure U.S. citizens to our clinic" we don't know what does.
Oh, and patient liaisons and procedures are available 24 hours per day in case you want to have surgery on a whim because that's always a good idea – a recommendation no moral/experienced surgeon would ever make.
"While there are certainly some quality plastic surgeons in Mexico, it is extremely important not to be lured by 'bargains' that seem too good to be true," says Dr. Elliot Heller, a NY facelift and liposuction specialist. "There is a strong correlation between the price and experience/skill of a surgeon. A procedure isn't really a bargain when you have to return to the states for 'reconstructive' work to fix the damage that was done."
Call today for a free initial consultation with an experienced plastic surgeon in NY or to learn more about procedures such as a mommy makeover, breast augmentation, or fat transfer.