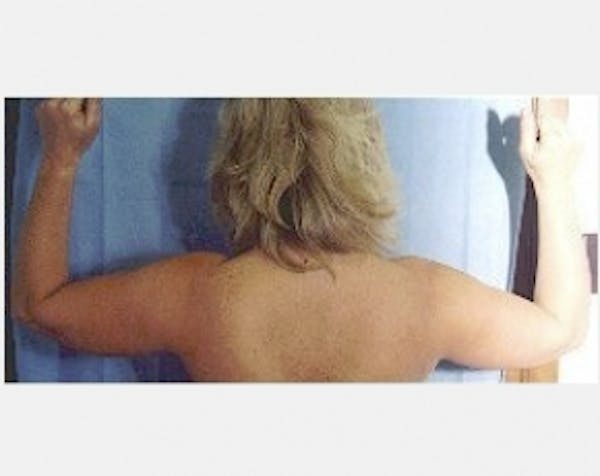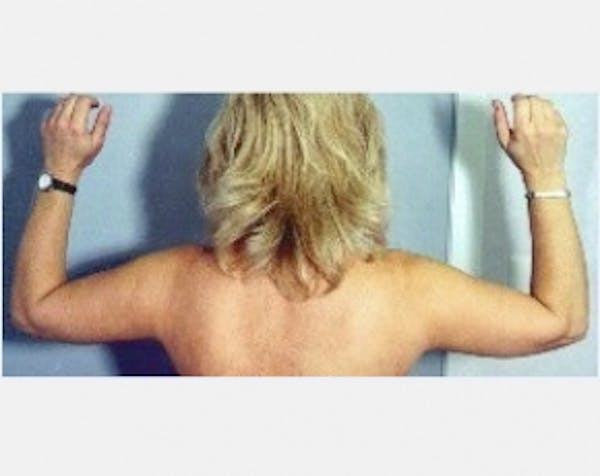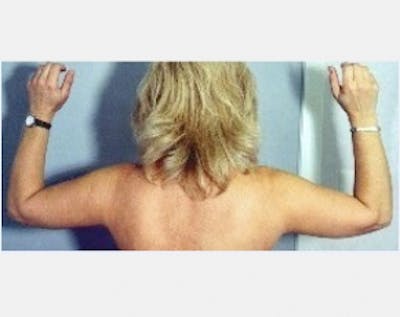 This 45 year old patients was unhappy with her arms in sleeveless clothing and swimsuits. She opted for SmartLipo for her upper arms. The surgeon inserted a small laser under the skin to melt away the fat, while tightening her arm.
Following the SmartLipo, a traditional liposuction canula was inserted to remove the melted fat and fluid from the arm. Over the following 3-4 months, the patient experienced continued tightening of the arm. The final result was firmer upper arms.
The incisions are very small for this patient, however, for patients with severe drooping, a brachioplasty or arm lift would be necessary to reach optimum results.