What You Need to Know About Male Enhancement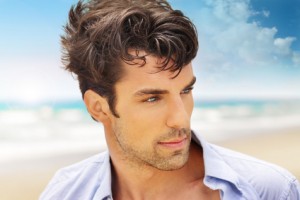 Manhattan, New York –Men, have you been secretly longing for some help south of the border, but have been too embarrassed to visit a plastic surgeon in NY? Dr. Elliot Heller, a member of one of the top plastic surgery clinics in NY, assures that there is nothing to be embarrassed about, and nothing to gain by secretly wishing for a larger member.
"Phalloplasty is becoming a much more common procedure," says Dr. Heller. "Now, we can lengthen, widen and totally reconstruct penises, allowing men to gain back their total self-confidence. Men aren't embarrassed to come to us for nose jobs in NY, and this procedure should be no different."
Some may blame David Beckham's recent underwear ads for a rise in men interested in penile enlargement procedures. When men heard the women in their lives oohing and aahing over the images, they may have immediately gotten a bit self-conscious about what they look like in their skivvies, leading them to wonder if they could be helped by a bit of cosmetic surgery.
While many may worry that their penis is smaller than average, their worries may be for naught. The average erect penis is 5 to 6 inches with a circumference of 4 to 5 inches. Flaccid penises have more variation. But, for men who are average, and even some who are above average, the size of their penis may still be a worry. That's when phalloplasty may be the answer.
Many people may not realize that half of the penis is actually located inside the body. It is attached to the pubic bone by the suspensory ligament. During a penile enlargement procedure, this ligament is released, which can result in an increase in length of 1 to 2 inches. The larger the penis is, the greater the gain in length will be. This is because there will be more penis length inside the body to work with.
During the male enhancement procedure, a small incision will be made in the pubic region. A skilled surgeon will be sure the incision is made in a location that can be concealed by pubic hair so it will not be visible to the naked eye. Once the surgeon located the suspensory ligament, he will dissect it and release it, allowing the length of the penis located outside the body to grow.
To widen the penis, harvested fat or a man-made filler called Alloderm can be injected. In patients with an excess of fat located in the pubic region, that fat can be liposuctioned and then grafted to the penis. This procedure will also expose more of the penis.
Another option for men who think their penis might be on the smaller side is what is known as a pubic lift. This works in patients who have an excess of skin in the pubic region. Often, this can lead to what we call "hidden penis syndrome." A pubic lift will remove the extra skin and lift the pubic region, allowing the penis to become more visible.
"This is a very sensitive topic for many men," says Dr. Heller. "In truth, most men have an average sized penis. As plastic surgeons, we can explain the benefits and offer our advice as to which procedure is the best. However, the only person who can know for sure if this is right for you is you."
When deciding upon the procedure, it is important to find a plastic surgeon who is sensitive to the topic and who will handle the procedure with skill and confidentiality. You should always feel comfortable enough to have a completely honest conversation with your cosmetic surgeon, and likewise, he or she should be honest with you about realistic expectations from the procedure.