Millionaire Matchmaker Patti Stanger Has Plastic Surgery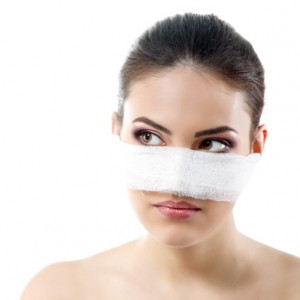 STATEN ISLAND, NEW YORK – Patti Stanger, star and producer of Bravo's hit reality series Millionaire Matchmaker, is no stranger to whipping the most updateable specimens into dating superstars. But just because she knows how to dress, talk and act the part, it doesn't mean that she's never had to overcome obstacles of her own.
In a recent Life & Style article, Patti admitted that she had plastic surgery so she could go out and, "compete with all the young girls."
At 52, Patti isn't the only one feeling the pressure to turn back the clock in order to be more competitive in not only the dating world, but also the job market. And this phenomenon doesn't exclude men either.
The number of men opting for face-lifts rose by14 percent in 2010, and Botox injections increased by nearly 10 percent, according to figures released by the American Society of Plastic Surgeons.
As a television personality and straight shooter, Patti is candid about her choice saying, "Come on, this is the game here, and HDTV exaggerates all the features. Yeah, I'm proud of it, because we're all doing it."
Patti's procedures include a breast reduction paired with a lift and blepharoplasty (eye lift.)
Blepharoplasty wasn't Patti's first choice though. "I wanted a face-lift but my surgeon suggested an eye lift," she said.
This may sound like a negative but, in fact, Patti lucked out with her choice of surgeon.
"Many times, a patient thinks they want a certain procedure but that procedure isn't meant to address what they want improved," says Dr. Andrew Miller, one of the best plastic surgeons in Staten Island. "A face-lift addresses the lower half of the face while blepharoplasty addresses the eye area – they are like apples and oranges. Patti looks great as a result of her surgeon's advisement."
What does Patti think about the results?
"I felt pretty; like I could compete with the younger girls," she said. "Even David (her boyfriend) thought I was younger than I was when we met!"
If you are in the market for refreshing your look like Patti, you don't have to take the surgical plunge at first.
"Restylane, Botox and Fraxel treatments are excellent choices for facial rejuvenation that require little to no downtime," says Dr. Miller who is also a Staten Island face-lift specialist.
Call today to schedule a free consultation with a top plastic surgeon.