How to Make Your Home Recovery Friendly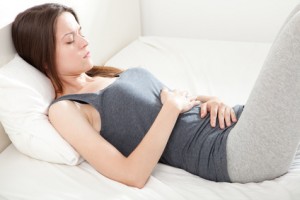 NEW YORK CITY, NEW YORK – Recovering from plastic surgery can be relaxing and enjoyable – when you prepare your home properly that is.
Here are few tips to help make you recovery go smoothly After all, as a great man by the name of Benjamin Franklin once said, "By failing to prepare, you are preparing to fail."
• Schedule strategically – Don't book your procedures too close to an event or holiday that will put you recovering in a home left in disarray from recently departed visitors or, on the other end of the spectrum, tempted to clean and organize for those who are soon to arrive.
• Ask for assistance – Put your pride aside. Recovery is rarely done alone – especially when it involves something like a body lift or Brazilian butt lift.
If you have children, you may need to arrange for friends or family to help provide care or transportation while you are immobile.
• Get your beauty rest right – Depending on your procedure, different sleeping arrangements may need to be made such as sleeping in the guest room if your spouse is known to flail in their sleep.
When it comes to recovering from breast enhancement or a tummy tuck, sleeping in a recliner may provide the most restful sleep.
Try renting a recliner from a place like Rent-A-Center if you don't own one.
• Clear a path – While your current living room arrangement may look great, it may prove inconvenient during your recovery phase.
Clear a path to places you frequent most often; bathroom, kitchen, bed and entertainment such as the computer or a chair in the living room. Also make sure that area rugs have non-skid pads and that loose cords and wires are secured.
You'll appreciate every step you don't have to take during this time – trust us.
• Stock up – Everyday necessities like food, toiletries and medication should be fully stocked to prevent unnecessary trips to the store and the temptation to get behind the wheel when ordered otherwise.
• Handicap your restroom – Especially if you have elder family members that visit your home periodically, it might not be a bad time to install grab bars in the shower, by the tub or near the toilet.
No-slip grips for shower floors are also a good idea as a fall can be the catalyst of a number of complications including infection.
• Tidy up – Take some time prior to your procedure to spring clean or hire a cleaning service to come in and create a pristine environment for you to recover in. This will not only make your home safer, but prevent you from becoming tempted to clean when you should be resting.
If you do become tempted, instead of tackling the projects yourself, try making a honey-do or to-do list to be tackled by someone else or once you are fully recovered.
• Schedule entertainment – We aren't talking about throwing a party but want to stress that especially for patients who have active lifestyles and are used to staying busy that you need to stock up some "relaxing" entertainment to keep you from losing your mind.
Try renting some movies you've been too busy to watch, a television series that looks interesting but has never aligned with your schedule or a couple good books.
Also, make sure that if you entertainment involves electronics that all of your items are in working order:
o Do you have a DVD or Blu-ray player?
o Do you know where the charger is for your laptop?
• Compile your contacts and memories – Recovery forces you to slow down, which can make you think about things like catching up with family members and old friends. However, if your address book is out in the shed at the bottom of a 10-box high stack, make sure that you make them more accessible prior to surgery.
While you're revisiting memories with friends, you may also find yourself wanting to go through old photo albums as well so, it may be a good idea to make those accessible, too.
"The main thing with prepping for surgery is to plan ahead to prevent temptation to perform tasks that pose threats to your healing," says Dr. Elliot Heller, one of the best plastic surgeons in NYC. "If you plan properly, recovery at home is not only safe but can be as entertaining and relaxing as a mini vacation."
If you've had plastic surgery and have any tips or advice from your own recovery experience, we would love to hear your thoughts. To share your own experience, contact us.